Desjardins Financial Education Award
Tucson Old Pueblo Credit Union was honored with the 2022 Desjardins Adult Financial Education Award. The award, sponsored by the Go West Credit Union Association (GWCU) and the Credit Union National Association (CUNA), recognizes TOPCU's efforts detailed in the Financial Wellness Program activities that strengthen the community. TOPCU received recognition for credit unions in Arizona in the $100 million to $500 million asset category. The nomination is now being considered for national placement.  
The award is named in honor of Alphonse Desjardins, the founder of the North American credit union movement, who helped establish the first American credit union in New Hampshire in 1909. Desjardins was an ardent believer in the value of teaching children to save, and he promoted the idea of in-school savings programs. 
TOPCU is being recognized with this award for multiple programs such as one-on-one financial counseling to our members for free through the CCUFC project. TOPCU also sponsors the Banzai Financial Literacy program at several local schools designed to teach students about finance using experience-based learning techniques to make its curriculum memorable and impactful. In 2022 TOPCU received the Designation of Savings Excellence by the America Saves program.  
Vern Babilon CEO of Tucson Old Pueblo Credit Union (TOPCU) provides financial education to the firefighter community; his connections as the treasurer for the Greater Tucson Fire Foundation have allowed him to make a difference for our CU Roots. In addition to the CCUFC Project, TOPCU has worked to become a CDFI and received our certification at the end of 2021. TOPCU is working with a local charity that is looking to provide Solar to lower socio-economic households and has been recognized as an All-Star Tucson SBA Lender after our PPP Loan Project in the commercial lending department.  
This recognition would not be possible without the commitment of TOPCUs employees and volunteers. 
Getting Smart About Money & Credit: Online Financial Literacy
TOPCU is here to help you become smart about money and give you the tools to manage your financial life.
Federally insured by NCUA
51% of TOPCU's employees are certified as financial counselors, this allows us to offer additional benefits to our membership. The financial counseling is offered for free for TOPCU members and is designed to assist a variety of financial situations. Financial counselors cannot give specific advice regarding investments (though our Financial Advisor can) or taxes. However, we can help point you in the right direction.
Members will work with a counselor to create an action plan based around their goals. This may be someone just starting to build their credit or someone that needs a little help to get back on the right track after a financial setback. It could also be someone who just wants to know they are making good choices. 
What is a CCUFC?
A Certified Credit Union Financial Counselor (CCUFC) is a designation given to those who are specially trained in assisting our members to understand their financial situation and develop solutions. Subjects include budgeting, saving, and reducing expenses. The course is designed to help improve the financial wellness and literacy of our members and to help give them the tools to develop their financial standing.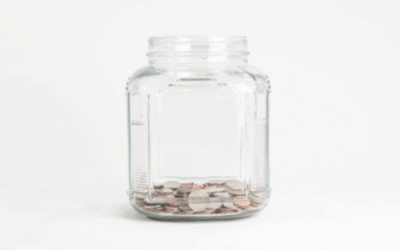 Tackle Your Credit Card Debt with These 4 Powerful StrategiesTucsonans are using credit cards more than ever with everything becoming more expensive, it's easy to understand why. If you've run into trouble, you can choose a strategy to pay off your cards that fits...
read more