Security & Fraud Prevention Center
Federally insured by NCUA
Together, we can protect your accounts.
On this page, you will find information on the latest ways to stay safe and secure while online.
Protecting you and your money, online and beyond.
The safety of your personal information is paramount to us, and we encourage you to be vigilant about guarding your personal and financial information carefully. The best way to help prevent identity theft and fraud is to be educated about the variety of scams that are out there and how to protect yourself.
Our goal is to keep your personal financial information safe and secure. A part of that is to provide you with resources to help you spot the scams.
Do you believe that your device, account, or personal information has been compromised?
If you feel your device, account, or personal information may have been compromised, rest assured, we are here to help. Follow these three steps:
Change your online credentials, including your username and password, immediately

This can be done in the Settings > Security section of online and mobile banking

Contact us immediately at (520) 881-6262

Describe the situation to us so that we can help find a solution

Have your computer/mobile device scanned for malware
If you have questions on the legitimacy of an email or text message, please contact us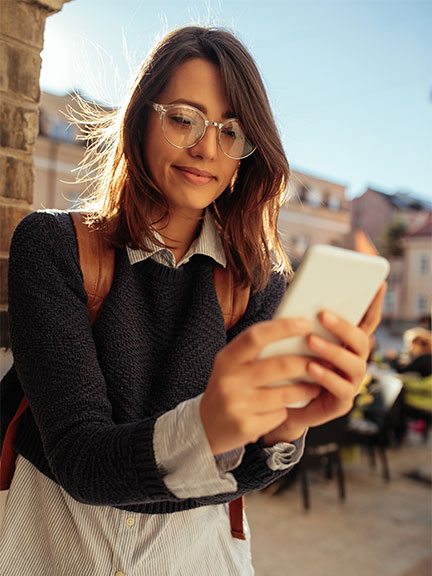 Common Scams

Social Security Scams

Scammers pretend to be from Social Security Administration and try to get your social security number or money.

Phone Scams

Remember, we will never call and ask you for a one-time passcode or any other sensitive information

. This is against our security protocols, which are designed to safeguard your personal information.

If you receive an unsolicited call from someone claiming to be from TOPCU, exercise caution. Always feel free to ask questions or simply hang up and call us back through our official contact number at (520) 881-6262

Phishing Scams

Scammers use email or text messages to trick you into giving them your personal information.

Unemployment Benefits Scams

Imposters are filing claims for unemployment benefits.
"Am I safe, or am I being scammed?"
Know the red flags
The most common types of scams will target you through fake emails, text messages, voice calls, letters or even someone who shows up at your front door unexpectedly. No matter which technique the scammer uses, you may be:
Pressured to send money

Threatened with law enforcement action

Told to purchase gift cards and provide codes as a form of payment

Asked to deposit a check that overpays for something you're selling, then send the difference elsewhere
The best ways to avoid being scammed
Don't respond:
 

If you're not 100% certain of the source of the call, email or text, then hang up the phone, don't click on the link in the email and don't reply to the text message.
Don't trust caller ID or answer phone calls from unknown numbers:
 

If you recognize the caller ID but the call seems suspicious, hang up the phone. Phone numbers can be easily spoofed to appear to be from a legitimate caller.
Don't give out your information:
 

Never provide any personally identifiable information unless you're absolutely certain the person and reason are legitimate. Remember: TOPCU will never ask you to send us personal information such as an account number, Social Security number, one-time passcode,  or Tax ID over text, email or online.
Research and validate:
 

If the individual or organization seems suspicious, make sure the request being made is legitimate by calling the organization through an official number from their website or consulting with a trusted family member or friend.
If you feel you may have been a victim of a scam,
Call or Text us at: (520) 881-6262, ext. 702 to learn more.
Customize real-time activity 
alerts
 for your TOPCU accounts and 
Visa
® 
Credit
 & 
Debit
 cards to avoid fees, fraud, overdrafts, and suspicious activity.
Fend off banking fraud before it starts.
Traveling? Let TOPCU Know Before You Go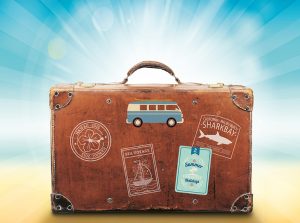 Whether you're traveling in the United States or overseas, please notify TOPCU prior to your travel so that we may flag your account and avoid any issues using your ATM or Debit cards.
To notify us about travel, or if you have additional questions, contact us at (520) 881-6262 ext 702 or by email at info@topcu.org.
Security & Safety
TOPCU takes every precaution to protect our members' information and data security is the number one priority. If you suspect fraud on your account, please let us know right away by calling (520) 881-6262 ext. 702 or toll-free at (800) 440-8328, or visit your local branch.
IMPORTANT SAFETY ALERT: We continue to monitor fraudulent activity in the United States and abroad. TOPCU cards will be blocked for your protection in areas we deem a security risk. Please let us know if you are traveling, so we can put a VIP travel notification on your account.
Identity Theft Resources
According to the Federal Trade Commission (FTC), Arizona has ranked high on the list of all states in identity theft. Identity theft occurs when a criminal steals another person's personal information to take on that person's identity. Identity theft is much more than misuse of a Social Security number—it can also include credit card and mail fraud. Knowledge and awareness are key ingredients in arming yourself against identity theft.
The FTC Consumer Information site is a one-stop national resource about identity theft, providing current information and practical tips to help you deter, detect, and defend yourself from fraudulent activities. Learn more at the FTC online resource center.
You can also find additional information on Identity Theft from the Arizona Attorney General's Office.