Locations, Hours & ATMs
TOPCU has three branches conveniently located across Tucson to serve our members. But we know there will be times when you're away from home and need access to your TOPCU accounts.
One of the many benefits of credit union membership is Shared Branching, which provides members with access to your TOPCU accounts at nearly 30,000 ATMs and more than 5,000 Shared Branching locations across the country, even internationally.
For participating no-fee ATMs look for the CO-OP or Allpoint symbols, and CO-OP Network Shared Branching locations.
Find locations using the links below.
Participating CO-OP Network no-fee ATM and Shared Branching Locations: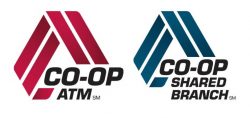 Locations
TOPCU has three branch locations across Tucson. We also have many Shared Branches and ATM locations, click "Shared Branches" to search by address or zip.
Locations
Address
Hours
TOPCU Mailing Address
PO Box 27026
Tucson, AZ 85726-7026

Please Use This Address
for All Mail Correspondence with TOPCU.
TOPCU Main Branch
2500 E. 22nd Street
Tucson, AZ 85713
Phone: (520) 881-6262
Toll-Free: (800) 440-8323
Fax: (520) 322-9256
Monday-Thursday: 9:00am to 5:00pm
Friday: 9:00am to 6:00pm
Saturday: 9:00am to 1:00pm

TOPCU Downtown Branch
177 N. Church Ave., #100
Tucson, AZ 85701
Phone: (520) 881-6262

Monday-Thursday: 9:00am to 5:00pm
Friday: 9:00am to 6:00pm
Saturday: CLOSED

TOPCU East Broadway Branch
9725 E. Broadway Blvd.
Tucson, AZ 85748
Phone: (520) 881-6262

Monday-Thursday: 9:00am to 5:00pm
Friday: 9:00am to 6:00pm
Saturday: 9:00am to 1:00pm