TOP Star Youth Savings Program
TOPCU's TOP Star is a savings program designed just for kids to help teach good saving habits while having fun. Kids, teens, and young adults are encouraged to enhance their knowledge of banking and financial services, and to build a solid foundation of financial responsibility for their future. Additional banking products, such as debit and credit cards, can be added along the way. As they grow, their  TOPCU account will grow with them!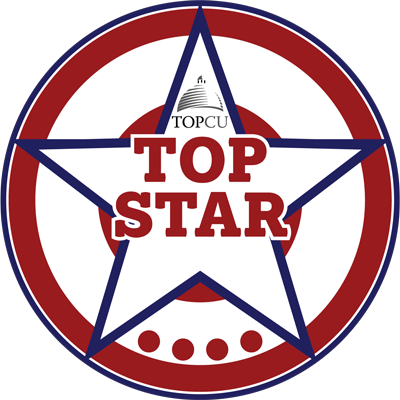 What are the benefits of being a TOP Star member?
There are many benefits to learning about the importance of money and saving at a young age. The TOP Star program is built on the simple premise of Save – Earn – Learn! As our TOP Star members reach saving and participation milestones, they are rewarded with TOP Star Dollars which can be redeemed at the TOP Star Store for prizes and gift cards.