Am I Eligible for Membership?
You are eligible for membership if you live, work, or go to school in Tucson, Arizona.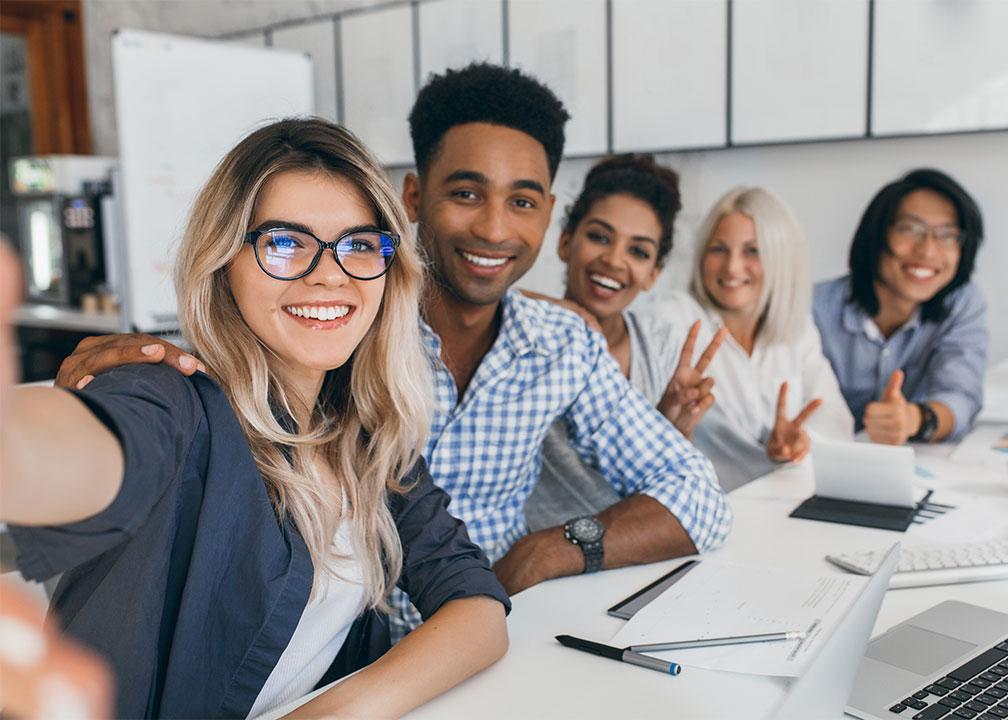 Why Join TOPCU?
Once you become a member, you're part of our TOPCU family. We're dedicated to providing with you all the support you need to reach your financial goals along with the banking experience you deserve.
Applying is fast and easy!
You will need the following information in order to complete the application:

United States of America Government issued ID or United States State issued Drivers License/State ID or Passport with current address
Your complete physical and mailing address
Social Security Number
Date of Birth
Ready to Join?
Using our online application, you can apply for membership in about 10 minutes. Give us a call at  520-881-6262 or visit a branch to apply in person. Schedule an in-person appointment.
All members must open a basic savings account and maintain a $5 minimum balance.
Primary Savings
Min Deposit: $5.00
Find the right bank account for you.
Our checking and savings products come with no fees*—because why pay to bank? We offer a savings account that earns competitive rates. View our current Deposit Rates.
Open an Account
Opening an account at Tucson Old Pueblo Credit Union is easy! If you live, work or worship in Tucson, or you know an existing member who would sponsor you, you are eligible to become a TOPCU member. You can count on us to work with you to find solutions to meet your needs, no matter where you are in your financial journey. Explore our services to see why becoming a TOPCU member makes financial sense for you!
 View Additional Membership Eligibilty Options
Why open a Checking account with TOPCU?
 A TOPCU Checking Account can help you make progress with your money.
Financial Institution

Monthly maintenance fee

Monthly daily balance to waive monthly fee

TOPCU
$0
$0
Wells Fargo2
$10
$500
Bank of America

3

$12
$1,500
60,000+ fee-free
ATMs

 

nationwide
Access your money when you need it with fee-free ATMs1 at stores like Walgreens®, 7-Eleven®, Target®, Circle K, and CVS Pharmacy®.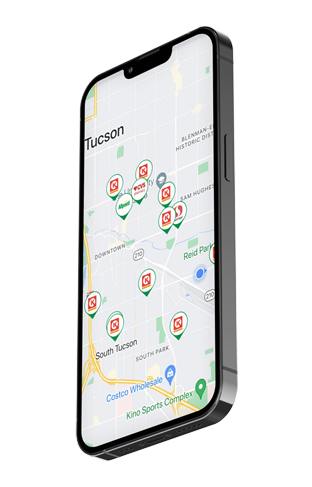 A checking account for you.
Get all the checking features you need to bank where you are. Make deposits from work or from the couch using our top-rated mobile app, and get cash when you need it thanks to a network of more than 55,000 TOPCU and AllPoint® ATMs.
A checking account for your teen.
Get your teens on the path to financial freedom with a checking account that's just for them. They'll get their own debit card and the latest mobile banking tools, and you'll get joint account access to keep an eye on things. Learn more
Become a TOPCU Member
We promise to provide you with products and services designed to help you and your family meet your financial goals. You can also count on peace of mind, knowing that your deposits are secure. Since TOPCU is a federally insured credit union, deposits are protected up to $250,000 per individual depositor. This is the same coverage that the Federal Deposit Insurance Corporation (FDIC) provides for banks. The NCUA's website mycreditunion.gov is great resource to learn more about the security of credit unions and their commitment to members.
Membership Criteria
Looking to join Tucson Old Pueblo Credit Union? If you are included in any of the following you are ready to go:
Live, work, go to school, or worship in Tucson, Arizona

Sponsored by a TOPCU member or Solar Company that is a TOPCU member
Immediate family member of an existing member of TOPCU
Employee, elected official or member of TOPCU select employee groups
Becoming a member of Friends of Sabino Canyon
Retired
Let's make this happen! Take a couple minutes to join now or stop by any branch to become a TOPCU member today.
Membership has rewards!
When our members show their support for TOPCU, we show them our appreciation! To learn about our Member Rewards Programs, click below.
Ready to make the SWITCH?
You'll be glad you made the decision to switch to TOPCU! The process is as easy as visiting any of our branch locations. Our member services team will be happy to assist getting you signed up. You can also reach us by email at info@topcu.org , by phone or text at (520) 881-6262 or call us toll-free at (800) 440-8328.
See what TOPCU Members are saying.
Five Stars
"I'm always greeted with a friendly big smile when I walk in the door, the tellers are friendly and smart when they deal with you. Five Stars All The Way"
Extremely Convenient
"Excellent App. The new update makes it a lot easier to instantly check my balance. Saves me a lot of time"
Great addition for TOPCU!
"Excellent app, easy and effective!"
Good App
"I think this app is great, especially if you live outside of Arizona. All my account information at my figure tips."
Convenient
"Does everything I need in a timely fashion."
1
 Out-of-network ATM withdrawal fees may apply except at any Allpoint ATM.
2Source: Wells Fargo Everyday Checking as of July 2022.
3Source: Bank of America Advantage Plus Banking as of July 2022.