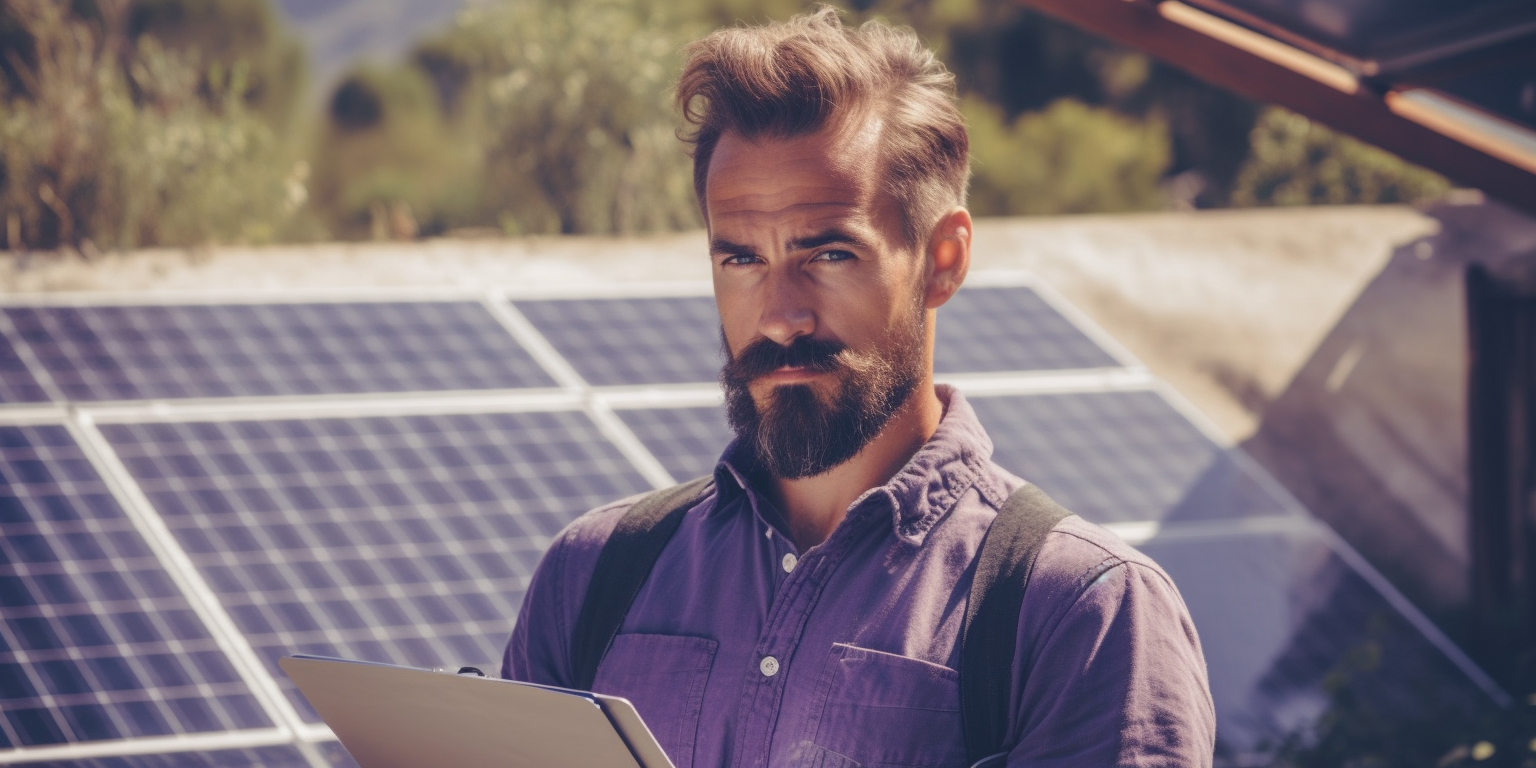 TOPCU has a strict vetting process for every solar contractor we work with.  Once approved, your solar contractor can initiate a custom link for you to apply for a solar loan.
If you are unsure if your contractor is approved for our solar program, please reach out to:  solarloanteam@topcu.org or at 520-881-6262 Ext. 705.
If you are a solar contractor interested in becoming an approved solar contractor with TOPCU, please email solarloanteam@topcu.org to join our waitlist.
Solar Loan Payment Calculator
Harness the power of the sun and reduce your carbon footprint with our solar loans! Go green!
Power up your home with the sun!
Power up your home with the sun and our solar loans! Switch to solar energy, reduce your carbon footprint, and enjoy a greener, cleaner future. Let's make our planet a better place, one solar panel at a time.
Join us in our mission to reduce our carbon footprint, one solar panel at a time.
Our solar loan program is designed to help you harness the power of the sun and reduce your carbon footprint. As a credit union committed to sustainability and the well-being of our Tucson community, we believe that going green is more than just a trend—it's our collective responsibility to preserve our planet for future generations.
Solar energy is a clean, renewable, and abundant source of power that offers numerous benefits for the environment. By installing solar panels on your home, you can significantly reduce your carbon emissions and dependence on fossil fuels.
Here are just a few benefits of choosing our solar loans:
Competitive interest rates.
Flexible terms.
Fast and easy application process.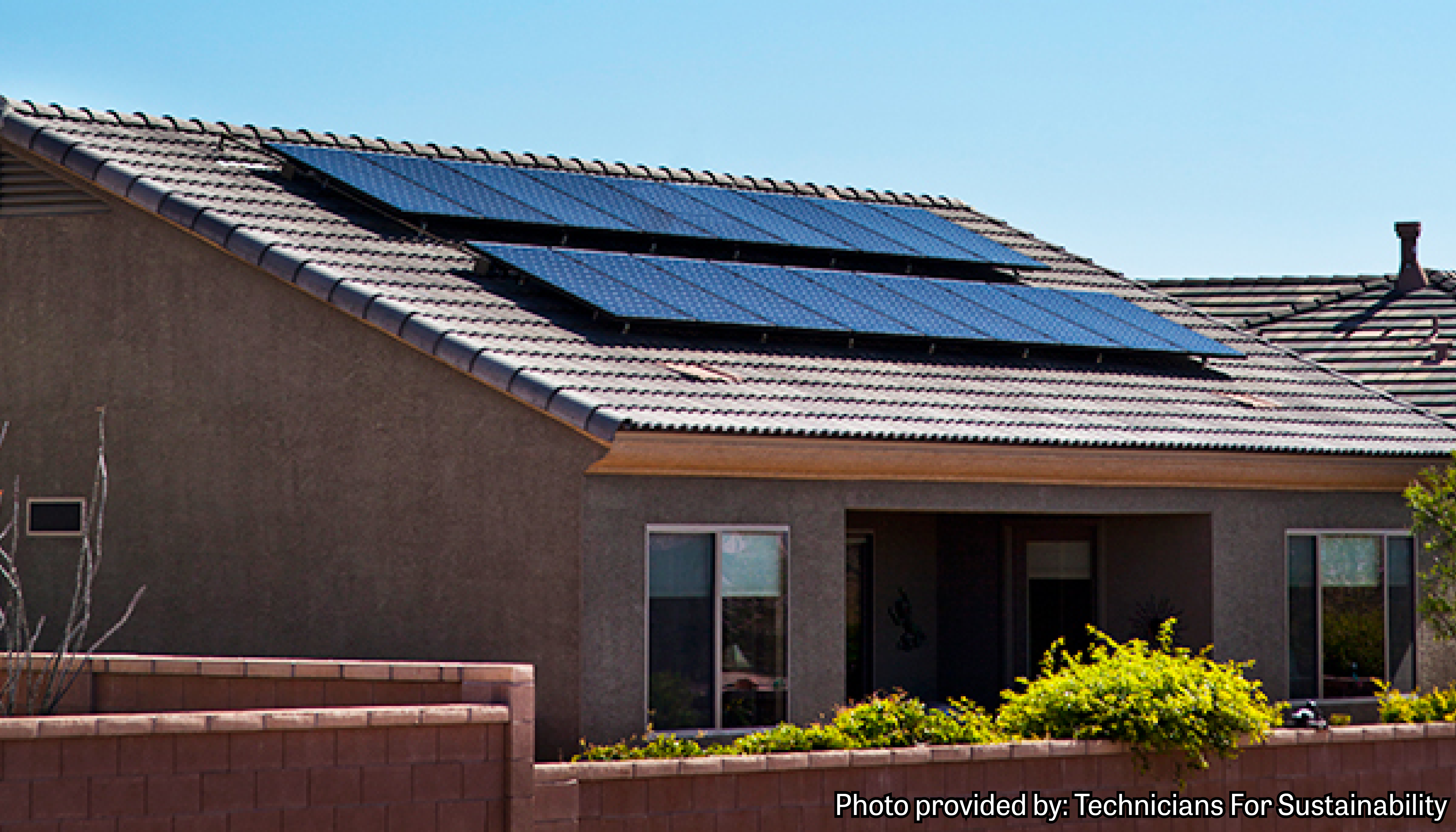 Solar Loan Rates
Type/Term
APR as low as
Solar Loans
10-Year

9.25

%*
15-Year
Minimum loan amount of $10,000

9.25

%*
20-Year
Minimum loan amount of $10,000

9.25

%*
APR = Annual Percentage Rate. *Subject to credit approval. No down payment is required. All payments are monthly. Rates are subject to change without notice.
Contact us at (520) 881-6262, ext. 705 to learn more.
Frequently Asked Questions
Will I receive a monthly statement?
Yes. You can choose to have a monthly statement mailed to your address or you can choose to receive electronic statements.
Can I change my payment due date?
Yes. Please contact 520-881-6262 option 4. *Fee may apply
How can I pay off my loan?
Call 520-881-6262 option 3 and ask for your 5-day payoff amount as interest accrues daily. From there, you can use any of the payment methods above.
How do I make a payment?
1. Log-in to Online Banking.
or
2. Set up new electronic transfers from another financial institution by providing the following:
TOPCU's Routing Number:
13-digit number comprised of your account code, loan ID, and member number formatted as follows:
First Digit Account Code: 2 (for loans)
Next 2 digits: Loan ID
Last 10 digits: Membership number preceded by zeros (For example, for the solar loan of member# 0000123456 with loan ID #70, you would enter 2700000123456)
 or
3. Mail your payment to: Tucson Old Pueblo Credit Union – 2500 E 22nd Street, Tucson, AZ 85713
4. Visit any of our branches or visit one of our shared branching locations.
When will I get my tax credit?
We recommend consulting your tax advisor before signing a contract to see if you qualify for the incentive tax credits
What if I have an issue or concern with my solar equipment? What if my panel is not connected yet?
Contact your solar company directly.
Refinancing your home?
: Your title company can contact us at processing@topcu.org for subordination checklist or payoff
How do I get a copy of my solar loan agreement?
Sign in through your DocuSign account to access loan agreements.
How can I reamortize my loan?
Optional one-time reamortization can occur within the first 18 months of the loan.  Email us at solarloanteam@topcu.org to start the process.
How can I refinance my balloon payment?
Call us directly at 520-881-6262 option 3
*Solar Contractors are independent contractors and are not employees of Tucson Old Pueblo Credit Union. Tucson Old Pueblo Credit Union does not endorse or make any representations or warranties with respect to the quality of work provided by the Solar Contractor, and it is the responsibility of our Members and prospective Members to interview and select a Solar Contractor that meets their needs.
Contractor Wait List Form
Contractor Wait List Form