Solar Loan Payment Calculator
#1 Solar lender in Tucson, Arizona
We want to help reduce your energy bill — and your carbon footprint — with solar energy.
You don't need $20,000 sitting around to pay for solar. Heck, even if you do have the cash, getting a loan to pay for solar is by far the best option when it comes to percentage return on investment.
That's because, using a TOPCU loan to pay for solar is like investing in a business that's sure to succeed, and also earns you a BIG tax break!. You'll come out thousands ahead this year, and you'll see a profit over the 25-year life of your system. The reason this works so well is that you're paying over time, but getting all the benefits now.
Solar Incentives
Now is the best time to go solar in Tucson in order to receive incentives like the Federal Tax Credit combined with the State's Tax Credit, and you have a great foundation to go solar in Tucson.
You have until the end of 2023 to go solar before the ITC ramps down from 26%, to 23%, to possibly nothing. This is free money from the IRS to go solar. We cannot stress enough that this is free money to go solar! If you wait much longer you are simply going to miss out. Don't expect the ITC to be renewed again, industry experts expect it to go away forever.
2021: 26%
2022: 26%
2023: 22%
2024 and beyond: no more residential ITC
The solar Investment Tax Credit (ITC) is one of the most significant federal policy instruments to support solar energy in the United States. This is free money to go solar!
26% TAX CREDIT WILL EXPIRE IN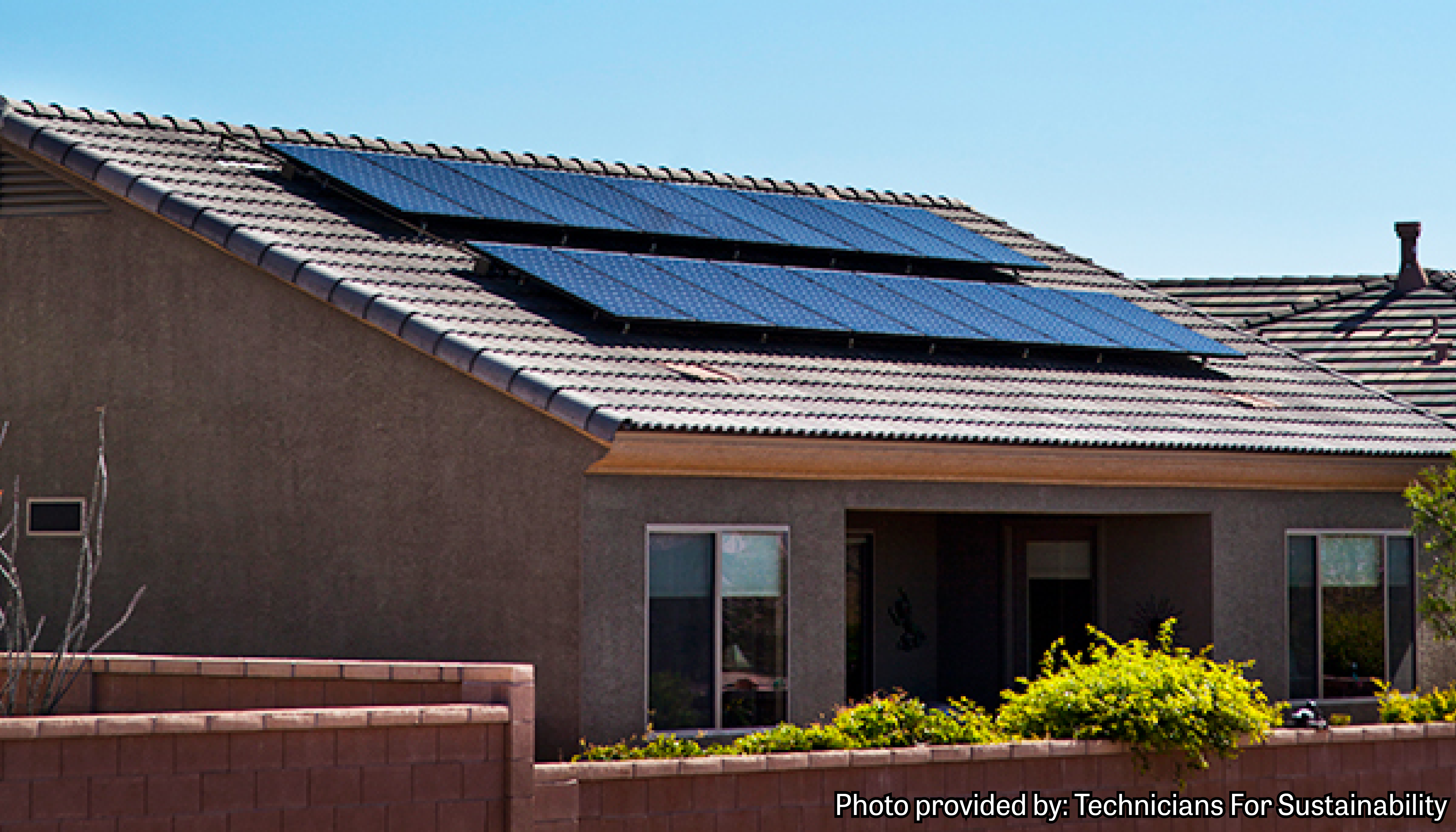 Solar Loan Rates
Type/Term
APR as low as
Solar Loans
10-Year
5.74%*
15-Year
Minimum loan amount of $10,000
5.74%*
15-Year Balloon
(with 20-year amortization)
Minimum loan amount of $10,000
5.99%*
20-Year
Minimum loan amount of $10,000
5.74%*
APR = Annual Percentage Rate. *Subject to credit approval. No down payment is required. All payments are monthly. Rates are current as of July 24th, 2021.
Contact us at (520) 881-6262, ext. 705 to learn more.
Frequently Asked Questions
Do you work with only certain solar companies?
We can work with any solar company
Will I receive a monthly statement?
Yes. You can choose to have a monthly statement mailed to your address or you can choose to receive electronic statements.
Can I change my payment due date?
Yes. Please contact 520-881-6262 option 4. *Fee may apply
How can I pay off my loan?
Call 520-881-6262 option 5 and ask for your 5-day payoff amount as interest accrues daily. From there, you can use any of the payment methods above.
How do I make a payment?
1. Log-in to Online Banking to set-up a bank to bank transfer. $5 fee applies.
2. Set up new electronic transfers from another financial institution by providing the following:
TOPCU's Routing Number:
13-digit number comprised of your account code, loan ID, and member number formatted as follows:
First Digit Account Code: 2 (for loans)
Next 2 digits: Loan ID
Last 10 digits: Membership number preceded by zeros (For example, for the solar loan of member# 0000123456 with loan ID #70, you would enter 2700000123456)
3. Mail your payment to: Tucson Old Pueblo Credit Union – 2500 E 22nd Street, Tucson, AZ 85713
4. Visit any of our branches or visit one of our shared branching locations.
When will I get my tax credit?
Please consult your tax advisor.
What if I have an issue or concern with my solar equipment? What if my panel is not connected yet?
Contact your solar company directly.
Refinancing your home?
: Your title company can contact us at processing@topcu.org for subordination checklist or payoff
How do I get a copy of my solar loan agreement?
Sign in through your DocuSign account to access loan agreements.
How can I reamortize my loan?
Optional one-time reamortization can occur within the first 18 months of the loan. $25 fee applies. Email us at solarloanteam@topcu.org to start the process.
How can I refinance my balloon payment?
Simply apply online at www.topcu.org.