TOPCU Direct Deposit
Direct deposit is the direct, automatic deposit of paychecks, government checks (Military retirement, civil service, Social Security, V.A. compensation), and other checks to your TOPCU accounts. Ask your employer's payroll department if it is equipped for direct deposit. Like payroll deduction, once direct deposit is established. TOPCU will distribute your funds to any of the accounts that you specify.
This automatic deposit service offers one of the best ways to build your savings, checking, and IRA accounts, as well as make loan payments. It also eliminates tripes to the credit union, writing checks, and the cost of postage.
Please remember to use the routing number 322174957 and your member number. Make sure to tell TOPCU which type of account you would like your direct deposit to go to (savings, checking IRA, etc.).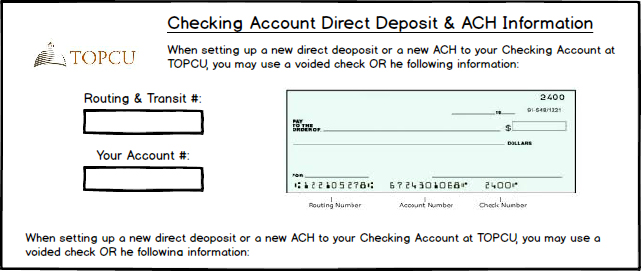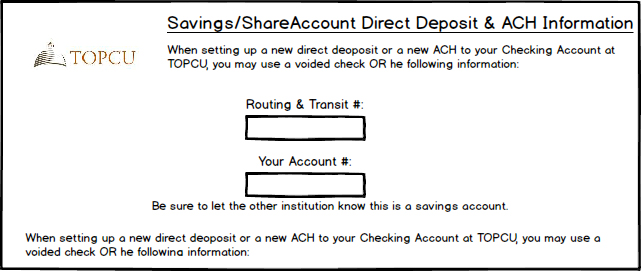 If you require further assistance or information about direct deposit and payroll deduction, you can e-mail or call us at 1-800-440-8328 (Long distance) or (520) 881-6262 (local), ext. 702, for the contact center.