Save with Solar
TOPCU is a leader in "SUN"SATIONAL financing programs for Solar systems.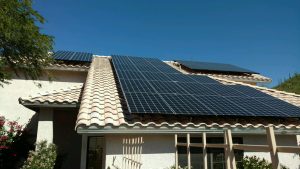 Harness the power of the sun with little or no money down and enjoy the benefits
of immediate energy savings.  Plus, going Solar adds long-term value to your
home or business property.
Solar financing at competitive rates is available for systems installed on residential,
investment and business properties, too.
Flexible Terms
10-year, 15-year, and 10-year Balloon (with 20-year amortization)
Low Rates*
Annual Percentage Rate (APR) as low as 5.74%.
Minimal Upfront Costs
No Prepayment Penalty
*Rate and approval is based on credit and income qualifications.