Will you be waiting for the Great Pumpkin on Halloween?
Rather than waiting with Charlie Brown and Linus in a cold and spooky pumpkin patch in Minnesota, we're making sure you find some Great Pumpkins right here in Tucson.
No tricks, just a special treat for TOPCU TOP Stars! Join us for the Great TOPCU Pumpkin Hunt! Beginning on Friday, October 13th, 13 pumpkins will be hiding here throughout the TOPCU website. Try to find all 13 pumpkins for a chance to win 100 TOP Star Dollars!
Here's how to play.
Ask your parent (or grandparent/guardian) to help you.
Click here to download the Great TOPCU Pumpkin Hunt form. Fill in your name, age and your parent (or guardian) contact information.
Then, start searching the TOPCU website to find the 13 pumpkins hidden throughout the site. (Hint – they're all shown on this page so you know what to look for. But this page doesn't count!!)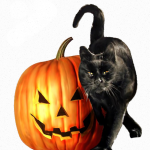 For each pumpkin you find, write the "name of the page" (for example: About Us) on one of the 13 lines on the form. Once you find all 13 pumpkins, bring your completed form to any TOPCU Branch. For each pumpkin you find, you'll receive 1 TOP Star Dollar. Completed entry forms will be entered into a drawing for the Great Pumpkin Grand Prize of 100 TOP Star Dollars.

Deadline to enter is Monday, October 30 by 5:00pm.
WINNER announced on Tuesday, HALLOWEEN DAY, October 31.