What Does It Mean to be a TOPCU Member?
As a TOPCU member, you're putting your money—and your trust—in Arizona's oldest credit union, Tucson Old Pueblo Credit Union opened its doors in 1935. TOPCU was originally located at Fire Station #1 in downtown Tucson. Through the years, we have expanded services and our field of membership to serve the greater Tucson community. Today TOPCU serves more than 15,000 members with over $140 million in assets.
You own a share. As a TOPCU member, you are a part owener —that means we answer to you, not stockholders. You have a say in who serves on our Board of Directors, who make decisions in members' best interests.
You benefit from profits. We're not-for-profit, so our earnings are returned to members in the form of better rates, lower fees and technology that makes it easier for you to manage your money.
Visit
Stop by one of our branches today!
Call
Call our team and get set up!
Mobile Banking
Many transactions can be done on the topcu mobile app including remote check deposit Download it for free in the Apple App Store or Google Play Store.
Check Balances
Transfer Money
Pay Bills
Deposit Checks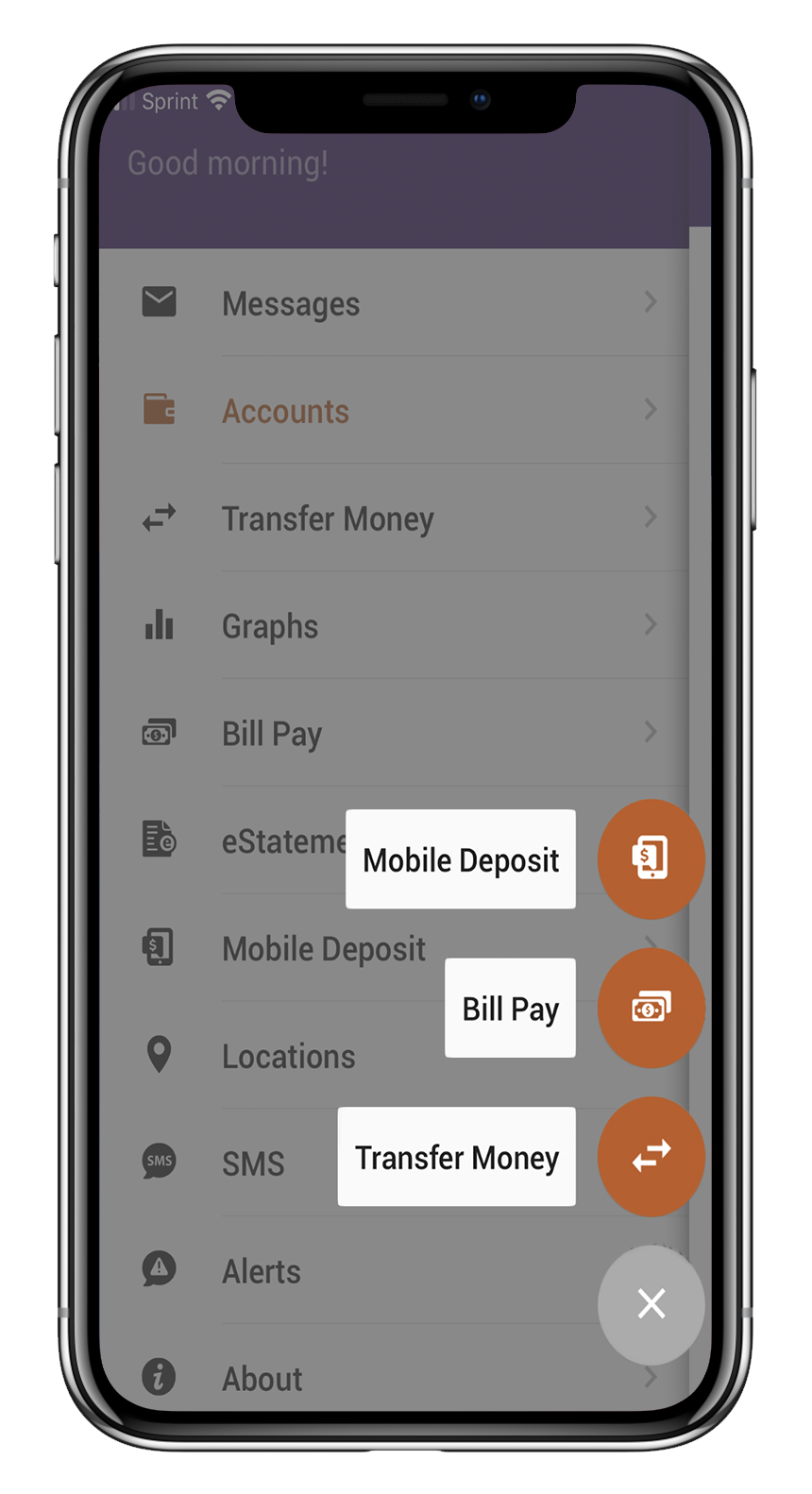 400+ Surcharge- Free ATMs
No Monthly Maintenance Fees
Find the right bank account for you.
Our checking and savings products come with no fees*—because why pay to bank? We offer a savings account that earns competitive rates. View our current Deposit Rates.
Rewards Checking
Rewards Checking with TOPCU means NO hidden fees and only a $5 minimum balance.—really!
NO monthly maintenance fees
$5 minimum balance
Free mobile banking
Simple, secure digital banking options
400+ surcharge-free ATMs in Arizona
Get TOPCU Rewards Checking today!
Earn $0.05  for all Debit Transactions.  Its that easy.  If you are a frequent debit card user, this is the account for you.
A checking account for you.
Get all the checking features you need to bank where you are. Make deposits from work or from the couch using our top-rated mobile app, and get cash when you need it thanks to a network of more than 55,000 TOPCU and AllPoint® ATMs.
A checking account for your teen.
Get your teens on the path to financial freedom with a checking account that's just for them. They'll get their own debit card and the latest mobile banking tools, and you'll get joint account access to keep an eye on things. Learn more
Five Stars
"I'm always greeted with a friendly big smile when I walk in the door, the tellers are friendly and sart when they deal with you Five Stars All The Way"
Extremely Convenient
"Excellent App. The new update makes it a lot easier to instantly check my balance. Saves me a lot of time"
Great addition for TOPCU!
"Excellent app, easy and effective!"
Good App
"I think this app is great, especially if you live outside of Arizona. All my account information at my figure tips."
Convenient
"Does everything I need in a timely fashion."
Ready to make the SWITCH?
You'll be glad you made the decision to switch to TOPCU! The process is as easy as visiting any of our branch locations. Our member services team will be happy to assist getting you signed up. You can also reach us by email at info@topcu.org or by phone at (520) 881-6262 ext. 702 or toll-free at (800) 440-8328.